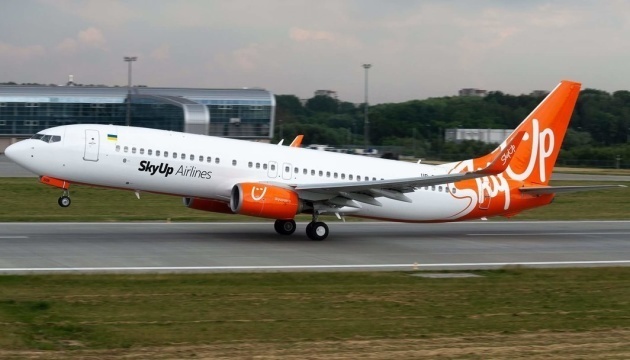 Ukrainian SkyUp Airlines to launch direct flight to Portugal
In 2019, Ukrainian low-cost airline SkyUp Airlines intends to launch direct flights between Ukraine and Portugal.
"Starting from June 1, SkyUp Airlines will launch direct flights from Kyiv to the resort city of Faro located near Cape St. Mary. Flights will be operated twice a week on Wednesdays and Saturdays until October 26, 2019," avianews.com reported.
The lowest price of airline tickets starts from UAH 7,700 in both directions, taking into account the fees for Basic tariff, which provides for carrying only hand luggage weighing up to 7 kg.
The tickets for Standard tariff, which provides for transportation of one suitcase up to 23 kg as luggage, are sold at a price of UAH 8,800 in both directions.
SkyUp will be the first Ukrainian airline flying between Ukraine and Portugal. Currently, direct flights between the countries are provided only by the Hungarian low-cost airline Wizz Air. It flies between Kyiv and Lisbon.