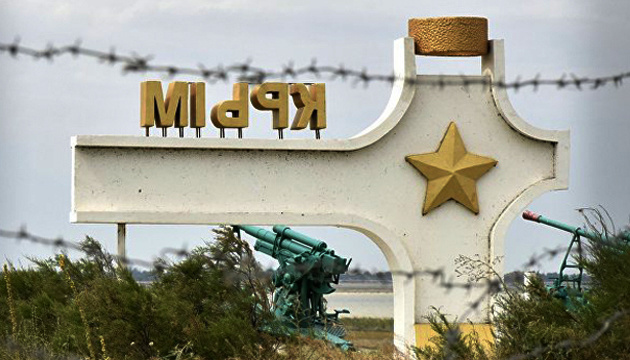 Italian company cooperating with invaders in Crimea despite sanctions
An Italian company has sold industrial equipment to a new plant of Zolotaya Balka, an agricultural company located in Russian-occupied Crimea.
Such a company is not the only one - several more producers are likely to cooperate with the invaders despite sanctions, the Crimea.Realities project reports.
A representative of the commercial department at Italy's Bertolaso Group, Luca Carassi, said that two months ago the company had delivered a bottle rinser, filler and capper machine to the Zolotaya Balka firm for a plant in Sevastopol.
According to Carassi, a trade contract was signed with Zolotaya Balka and with one of the two owners of the enterprise.
"The contract was signed with Russia, the Zolotaya Balka agricultural firm - Russia, but we knew that our product was to be installed at a Crimean enterprise," he said.
According to him, the order was originally made with Zolotaya Balka with an office in occupied Crimea, but the final sale contract was signed with Russia.
"Everything is legal. We do not see anything suspicious. We sell machine equipment to different clients, and where they install it is of no interest to us. We see Crimea as a favorable region for doing business with great potential for development. If you ask me about sanctions or moral side of the question, I finish the conversation," Carassi said.
Ukraine's Embassy in Rome emphasized that the supply of equipment to Russian-annexed Crimea is a violation of European legislation. According to the embassy, Ukraine and its European partners will respond to such facts.