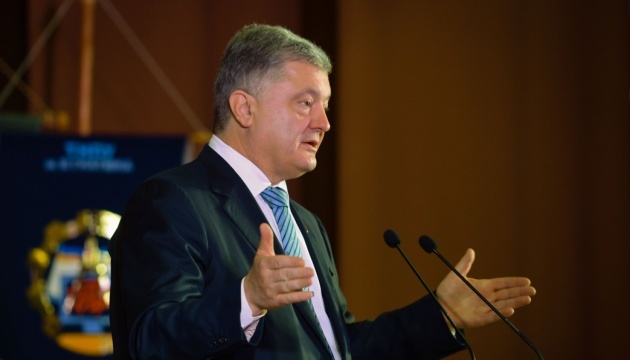 Poroshenko: IMF ready to provide first tranche under Stand-By Arrangement for Ukraine
The IMF Executive Board approved a new Stand-By Arrangement (SBA) for Ukraine and decided to provide the first tranche under the new program in the near future.
"Yet another good news – as agreed with International Monetary Fund Managing Director Christine Lagarde, the Board of Directors of the International Monetary Fund has just approved a stand-by program for Ukraine for 14 months of $ 3.9 billion. Also approved is a decision to allocate the first tranche of $ 1.4 billion within this program, which is to happen shortly," President of Ukraine Petro Poroshenko posted on his official Facebook following the IMF Executive Board meeting in Washington.
He called the Fund's decision "an important display" of recognition of Ukraine's undeniable progress in macroeconomic stabilization and confirmation of success in reforms.
"Such decisions that come from leading world financial institutions ensure stability of our progress and strengthen resilience of Ukraine against severe internal and external challenges," Petro Poroshenko noted.
As reported, the Executive Board of the International Monetary Fund (IMF) has approved a 14-month Stand-By Arrangement (SBA) for Ukraine worth a total of $3.9 billion.
ol