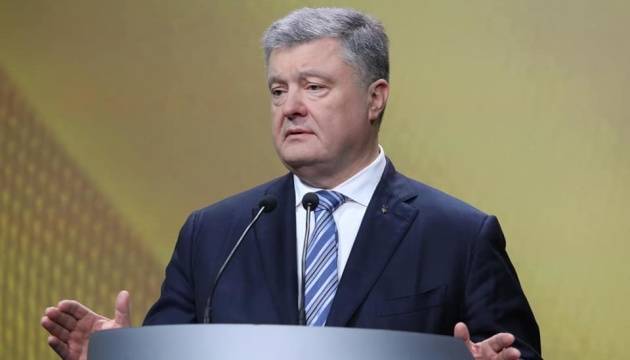 Ukraine's foreign exchange reserves to approach USD 20 bln after receiving IMF tranche - Poroshenko
Ukraine has already carried out a number of reforms that must be fulfilled as part of the implementation of the action plan for introducing the visa-free regime with the European Union. However, the reforms do not stop and the changes continue.
President Petro Poroshenko said this during a meeting with the lecturers and students of the city of Dnipro, the press service of the head of state reported.
"Ukraine fulfills all the tasks planned. We have now received EUR 500 million in macro-financial assistance from the European Union at very low rates. This is the financial support for the reforms by the European Union," the president stressed.
According to him, Ukraine will also receive the first tranche of the World Bank by the end of the year, and this is also a support for the reforms.
The head of state expressed hope that the IMF's Board of Governors would decide on the allocation of the next tranche to Ukraine. "And when this happens, our gold and currency reserves will approach 20 billion," the president added, stressing that this meant stability of the national currency and stability of the economy and the banking system.
According to him, in the first half of this year, Ukraine exported goods and services worth USD 11.2 billion to the EU. "And we will further deepen this cooperation," the president said, adding that "the EU's share in trade turnover is increasing and now it exceeds 42% and approaches 50%".
ish