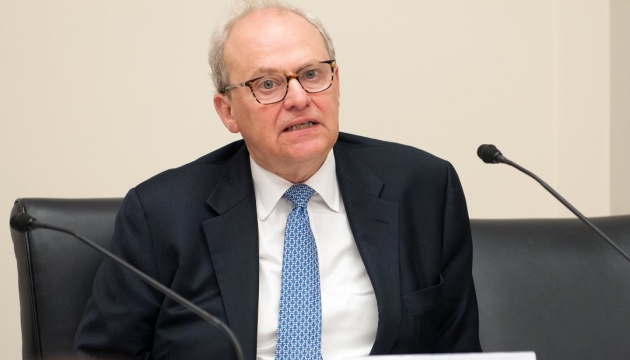 Ukraine may get $8 bln after IMF program is unblocked - Aslund
A new program from the International Monetary Fund (IMF) will facilitate Ukraine's access to funding worth $8 billion, which will keep a fairly stable hryvnia exchange rate next year.
Anders Aslund, a senior fellow at the Atlantic Council, said this in an interview with the Ukrainian service of the Voice of America.
Ukraine is now likely to get $2 billion from the IMF, $2 billion from the EU and the World Bank, the Ukrainian government is likely to place $2 billion in Eurobonds, and state companies are likely to place Eurobonds for an additional $2 billion or more, Aslund said.
According to him, this should be enough for Ukraine to maintain a fairly stable exchange rate next year.
The analyst also said the IMF program will help resolve two main issues that concerned observers - limited central bank reserves and limited budget funding.
The new IMF program will help increase the central bank's foreign exchange reserves currently amounting to about $16.6 billion, which, according to the analyst, is an absolute minimum.
The reserves will grow to about $25 billion, which will be enough for Ukraine for next year when elections take place in the country.
The new Stand-By Arrangement of $3.9 billion replaced the Extended Fund Facility of $17.5 billion, which was due to lapse in March 2019. The new program will become a stabilizing factor, according to the analyst.
In order to reach agreement on a new SBA, Ukraine had to fulfill a number of conditions, he added.
According to Aslund, the first condition was an anticorruption court, the legislative decision on which was made in June. The second was an increase in natural gas prices by 23.5%, which is now in force, and the third condition was a budget with a limited deficit. And 2.3% of GDP is absolutely acceptable to the IMF, he said.
Now it is only necessary to adopt the law on the budget, which the Verkhovna Rada will have to vote in the final reading and the president will have to sign it.
op