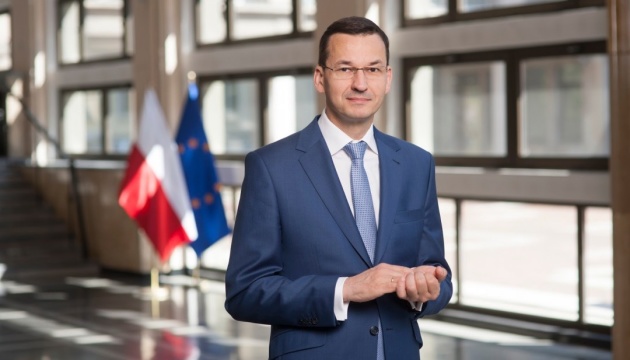 Poland expects US to impose sanctions on Nord Stream 2 implementation
Poland expects the United States to impose sanctions on implementation of Nord Stream 2 project.
"I expect that the US sanctions will be imposed on Nord Stream 2. We are negotiating this topic," Prime Minister of Poland Mateusz Morawiecki said in an interview with Do Rzeczy Polish media outlet.
According to him, the talks are ongoing, and Warsaw always argues this step should be taken.
"I believe that everything will become clear in this matter by the end of the year," Morawiecki said.
As reported, Nord Stream 2 is a gas pipeline project which aims to carry more Russian natural gas under the Baltic Sea direct to Germany, bypassing Ukraine and Poland. Russian gas monopoly Gazprom owns 51% of the project's shares. Russia wants to build two strings of the gas pipeline.
Starting from late 2019, Nord Stream 2 gas transport corridor is expected to transport about 55 billion cubic meters of natural gas annually from Russia to Germany under the Baltic Sea.
The project opponents, including Poland, the Baltic countries, Ukraine, Moldova, the United States and Denmark, argue that Nord Stream 2 will increase the EU's dependence on Gazprom.
ol