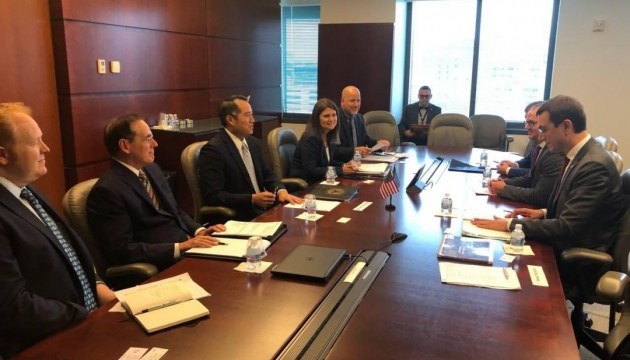 Infrastructure minister Omelyan: Growth of imports from US driven by restoration of Ukrainian economy
The growth of imports from the US to Ukraine is driven by the restoration of Ukrainian economy.
"The last year trend of increase in US-Ukraine bilateral trade turnover and Ukrainian exports to the United States will continue in 2018. In the first half of 2018, the total commodity turnover between Ukraine and the United States increased by 14% compared to the same period in 2017. The growth of U.S. imports to Ukraine is driven by the restoration of the economy of our state," Ukrainian Infrastructure Minister Volodymyr Omelyan said at the meeting with Acting Special Representative of the U.S. Department of State for Commercial and Business Affairs Scott Ticknor as part of a working visit of the Ukrainian government official to the United States of America.
The Infrastructure Ministry of Ukraine with the support of the EU developed the National Transport Strategy of Ukraine until 2030 - Drive Ukraine 2030 - to ensure the sustainable development of the transport sector, attract foreign investment in Ukraine and ensure compliance with the best European and international standards, the minister added.
The strategy provides for the implementation of large infrastructure projects. "We want our partners to be confident it is safe to invest in Ukraine. The recent contract of the Ukrzaliznytsia Ukrainian Railways with the General Electric is another proof," Omelyan noted.
ol