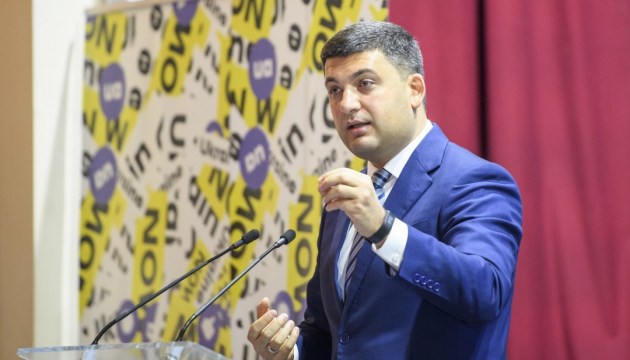 Local budget revenues in dollar terms doubled for three years – Groysman
Over the past three years, the revenues of local budgets of Ukraine in dollar terms have doubled, Prime Minister of Ukraine Volodymyr Groysman said during the forum of local self-government in Ternopil.
"Over the past three years, the local budget revenues in dollar terms have doubled. Today it is almost 10 billion dollars, and this is without budget transfers. Did the mayors of the cities dream of such resource a few years ago? When I was a mayor I did not dream of that," Groysman said.
He stated that it would not be possible to build a strong Ukraine without strong regions. And a strong region means strengthening of powers, availability of financial resources and responsibility.
On September 24-25, Ternopil is a discussion platform for working out the direction of development of local self-government, improving the legislative framework, solving specific problems of ensuring the livelihoods of territorial communities.
The event is organized by the Association of Ukrainian Cities. About 400 participants are invited to take part in the forum.
ish