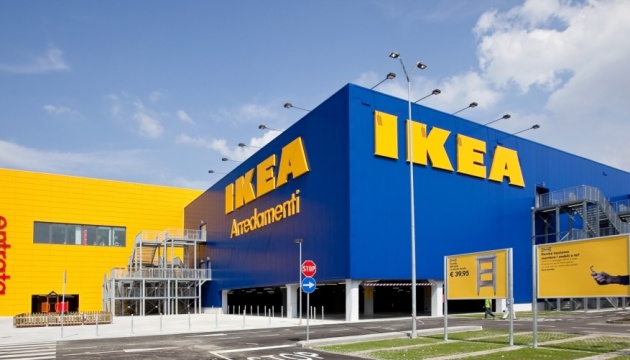 IKEA's first store in Ukraine to open in Kyiv's Ocean Mall - Klitschko
The first IKEA store in Ukraine will be located at the Ocean Mall shopping and entertainment center in Kyiv and will open in 2019.
Kyiv Mayor Vitali Klitschko said this at a meeting with representatives of IKEA Southeast Europe on Wednesday, the press service of the city authorities said.
"I welcome IKEA's decision to open its first store in Ukraine. I'm also glad that this first store will be located in the capital - in Kyiv. We worked together to realize this idea. We met last year in Davos and at the end of last year here in Kyiv. I am glad that cooperation has come to the stage of implementation," the mayor said.
Klitschko said that the Kyiv authorities had made significant efforts to attract investors and foreign companies to the city market. In particular, the openness and transparency of all management processes in the capital was introduced. The mayor also said that the local authorities would continue to work to simplify the conditions for doing business.
"Today, we are minimizing bureaucratic processes and eliminating administrative barriers so that business could feel the support of local authorities. We are interested in the successful work of IKEA in the capital, since the company is popular in Ukraine, offers affordable products, and provides high-quality service. We hope that you will soon open a second [store], and later more stores in Kyiv and other cities of Ukraine," Klitschko said.
He said that residents of Kyiv were waiting for opening of the first IKEA store in Ukraine, because they have already appreciated the goods offered by the company. However, due to its absence in the Ukrainian market, they were forced to use the services of intermediaries who deliver products to the country.
IKEA will open its first store of a new urban format in Kyiv in 2019. This will be one of the first IKEA stores of this kind in the world. The Kyiv store will be located in the Ocean Mall shopping center. The center is to be opened in 2019 next to the Ocean Plaza shopping mall.
Ukraine will become one of the first markets, along with France, Britain, Denmark, the United States and China, on which IKEA will open a store in a new format. This will be an IKEA store smaller in size and located in the central part of the city, with the possibility of ordering goods online.
IKEA Southeast Europe also implements IKEA's retail strategy in Croatia, Serbia, Romania and Slovenia. IKEA Southeast Europe is part of the IKEA Group (Ingka Holding B.V.).
op