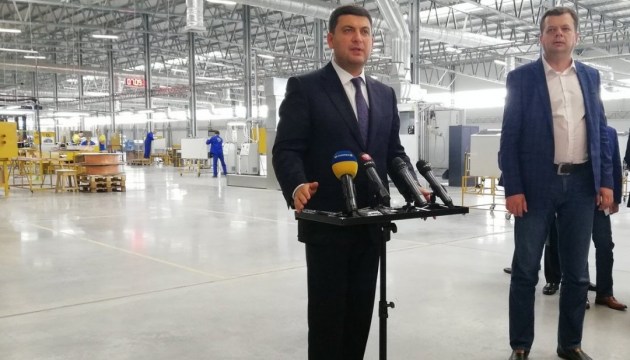 Groysman sure 2019 draft budget will be submitted to parliament on time
Ukrainian Prime Minister Volodymyr Groysman has said that the Cabinet of Ministers is finalizing the draft state budget for 2019 and is ready to submit it to the Verkhovna Rada on time, according to the governmental portal.
"We are working on the final version of the budget. It will be submitted on time. Real figures will be determined. For me, the main thing is stability, predictability and realism. On September 15, we will submit the budget and will fight for it," Groysman said.
As reported, Groysman said during a working trip to Vinnytsia region on Friday, September 7, that the minimum wage in Ukraine would grow to UAH 4,170 from January 1, 2019.
op