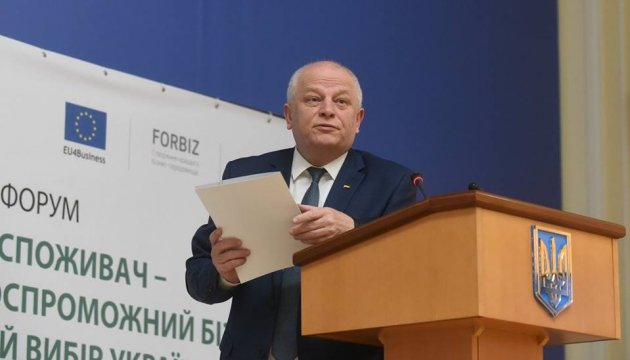 Vice PM Kubiv signs declaration on EU strategy for Carpathian region development
Ukraine's First Vice Prime Minister and Economic Development and Trade Minister Stepan Kubiv has signed the declaration of intent on creation of a new macro-regional strategy of the European Union for the development of the Carpathian region of Ukraine, Poland, Romania, Hungary and Slovakia.
"This strategy indicates that Europe becomes stronger when its regions are strong. [The strategy provides] new opportunities for ensuring competitiveness, financial instruments, regional programs for the priority development of countries and projects: infrastructure, environmental, tourist, scientific, innovation and investment ones," Kubiv commented, the press service of the Economic Development and Trade Ministry of Ukraine reports.
The new EU macro-regional strategy for the Carpathian region should become the road map for the promotion of effective regional development of the Carpathians and the opportunity for addressing the common tasks on the local infrastructure development, renewable energy sources, tourism and recreation; traditional mountain agriculture, forestry, environmental protection and preservation of cultural heritage, creation of favorable conditions for business development, clusters and other new organizational forms of production and economic activities.
ol