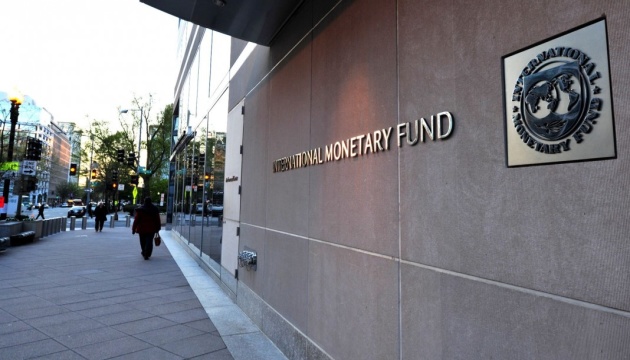 Finance Ministry says when IMF mission arrives in Kyiv
A mission of the International Monetary Fund (IMF) is expected to visit Ukraine from September 6 to September 19, the Finance Ministry of Ukraine has said.
"Ukraine authorities are looking forward to the upcoming visit of the IMF mission in Kyiv in September 6-19 to discuss recent economic developments and policies as well as next steps," the report reads.
As Ukrinform reported, the Cabinet of Ministers authorized First Deputy Finance Minister Oksana Markarova to sign bills in the national currency in favor of the International Monetary Fund.
Thus, the government is preparing for the receipt of the fifth tranche of the IMF's macro-financial assistance.
In March 2015, the IMF approved a program of lending to the Ukrainian economy with the introduction of the Extended Fund Facility (EFF) for a total amount of $17.5 billion for a period of four years. Ukraine received the first tranche of $5 billion in March 2015, the second ($1.7 billion) in August 2015, the third ($1 billion) in September 2016, and the fourth ($1 billion) in April 2017.
In January-June 2018, the Ukrainian Finance Ministry paid UAH 104.726 billion as repayment of the state debt, including UAH 23.765 billion as foreign debt. The ministry noted that external borrowing in the first half of the year amounted to UAH 2.7 billion.
ish