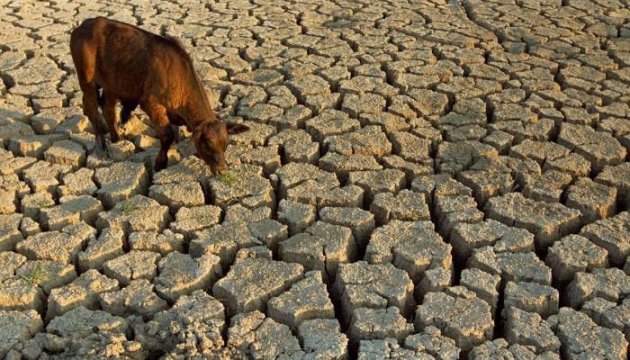 About 70% of Crimean steppe area unsuitable for farming
Farmers can no longer use about 70% of the Steppe area of Crimea because of the drought consequences.
"We have satellite imagery from Crimea. About 70% of the Steppe area of Crimea can no longer be used for farming. Vegetation has actually disappeared," said Yuriy Hrymchak, the Deputy Minister of Ukraine for Temporarily Occupied Territories and Internally Displaced Persons, Channel 5 reports.
It is still possible to revive everything, Hrymchak assured, recalling how Ukrainians restored Crimean land.
"The Steppe areas of Crimea were once not used for farming because of mineralization of the layers of fertile soil. It took nearly ten years to wash the salts out of soils after the [North Crimean] channel was put into operation. After the impurities had gone down, it was possible to start to use the land for farming," the deputy minister said.
According to him, the total loss from drought in Crimea will be sufficient but it is impossible to assess it so far.
"Crimea produced rice. Rice requires a lot of water. Today, unfortunately, Crimea does not cultivate many products it used to cultivate. This leads to losses. How can we estimate these damages?" Hrymchak noted.
ol