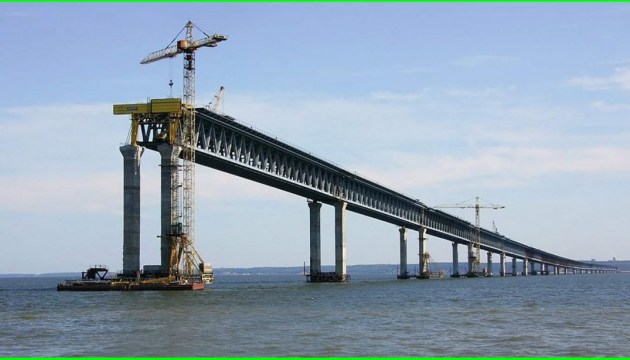 Poroshenko stands for sanctions against Russia over Ukrainian ports blockade in Azov Sea
The international measures such as the "Kerch sanctions list" can become an effective mechanism for ending the Russia's blockade of the Ukrainian seaports in the Azov Sea.
"The Kerch sanctions list opened a new page of our joint counteraction to the aggressive actions of the Kremlin to implement the actual blockade of Ukrainian sea ports in the Azov Sea. In collaboration with international partners, we will find effective political and legal and security mechanisms to stop the Russian blockade of the Azov Sea," President of Ukraine Petro Poroshenko posted on Twitter.
As reported, the European Union has imposed sanctions against the Russian companies involved in the construction of the Kerch Strait Bridge.
The decision, dated July 30, was published in the Official Journal of the European Union (OJ) on Tuesday.
Starting from July 31, two companies controlled by Arkady Rotenberg, PJSC Mostotrest and Stroygazmontazh LLC (SGM), are subject to the European sanctions; they were previously included in the U.S. sanctions list. The EU sanctions also apply to JSC Institute Giprostroymost St. Petersburg, JSC Zaliv Shipyard, Stroygazmontazh-Most LLC and Vologda-based JSC VAD.
ol