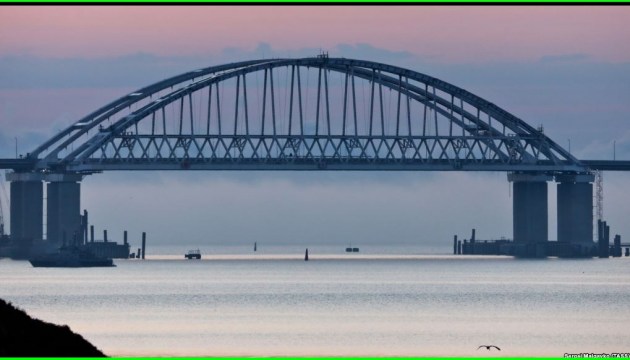 EU imposes sanctions against Russian companies for Kerch Bridge construction
The European Union has imposed sanctions against six Russian companies involved in the construction of the Kerch Strait Bridge.
The decision, dated July 30, was published in the Official Journal of the European Union (OJ) on Tuesday.
Starting from July 31, two companies controlled by Arkady Rotenberg, PJSC Mostotrest and Stroygazmontazh LLC (SGM), are subject to the European sanctions; they were previously included in the U.S. sanctions list.
The EU sanctions also apply to JSC Institute Giprostroymost St. Petersburg, JSC Zaliv Shipyard, Stroygazmontazh-Most LLC and Vologda-based JSC VAD.
"The construction of this bridge and its official opening, on May 15, 2018, are key symbolic steps in consolidating the Russian Federation's control over the illegally annexed Crimea and Sevastopol and further isolating the peninsula from Ukraine," the EU noted.
This decision shall enter into force on the day of its publication in the Official Journal of the European Union.
Earlier this month, the ambassadors of the EU member states approved the decision to impose individual sanctions against six persons involved in the illegal construction of the Kerch Strait Bridge.
Ukrainian President Petro Poroshenko called the illegal construction of the Crimean Bridge another sign of disregard for international law by the Kremlin.
Secretary of the National Security and Defense Council of Ukraine Oleksandr Turchynov said that the construction of the bridge across the Kerch Strait to Russian-occupied Crimea created a number of serious threats and methods of pressure on Ukraine, the key of which was a threat to national security.
ish