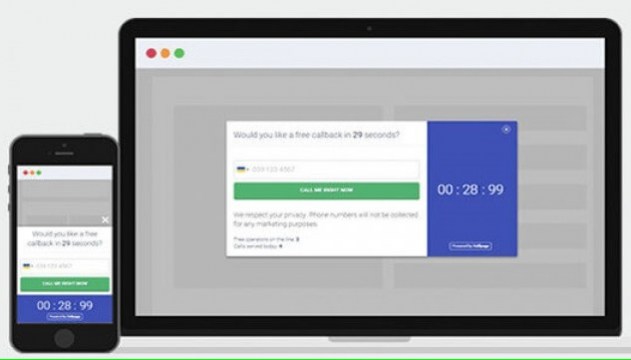 Ukrainian startup raises nearly $5 mln in Poland
Three Polish funds have invested in Ukrainian startup CallPage worth PLN 17 million (nearly $4.5 million).
"Ukrainian startup CallPage has raised about $4.5 million from Innovation Nest, Market One Capital and TDJ Pitango Ventures," Stozhary reports.
CallPage startup is a widget that is installed on site and allows connecting quickly a customer and a merchant by phone.
It was founded in 2015 by three Ukrainians - Rostyslav Knap, Andriy Tkachov and Serhiy Butko - who moved to Poland from Ukraine. About 50 people work in CallPage.
More than 3,000 world companies, including UPC, Medicover, Coral Travel and Virgin, now use CallPage.
ol