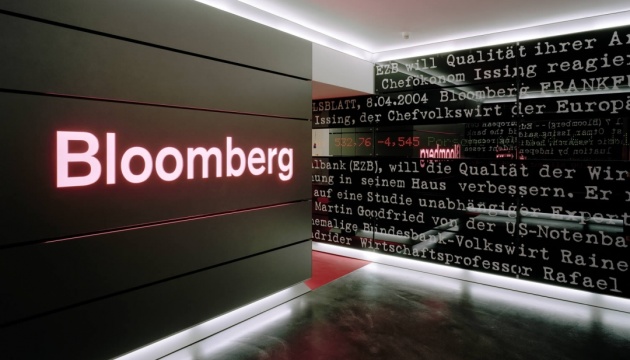 Ukraine's Finance Ministry launches its page on Bloomberg
The Finance Ministry of Ukraine launches its official page on the Bloomberg Terminal.
Ukrainian Acting Finance Minister Oksana Markarova announced this during a working visit to the UK, the press service of the Ministry reports.
"The page is a generally available resource for investors to learn about financial instruments offered by Ukraine. Informing foreign investors about Ukrainian sovereign financial instruments will help expand the base of foreign investors in securities issued by Ukraine," the Finance Ministry assures.
As noted, from today, the Finance Ministry's domestic government bonds auction calendar, auction announcements and results, as well as list of primary dealers and general information can be accessed by any Bloomberg subscriber. There is also information related to outstanding domestic government bonds and Eurobonds on official page of the Finance Ministry of Ukraine.
Bloomberg subscribers can access the official page of the Finance Ministry of Ukraine through the function MFU.
ol