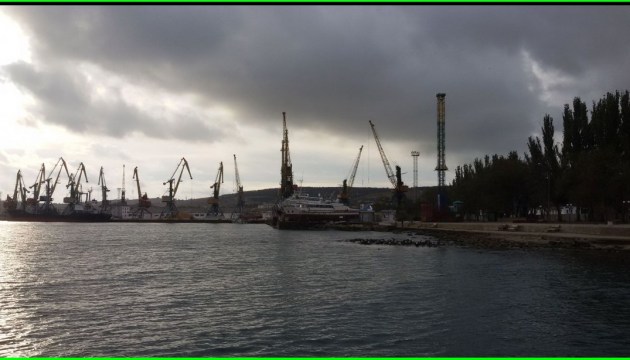 Two more German firms suspected of doing business with Crimea bypassing sanctions
Two German shipping companies are suspected of having violated EU sanctions imposed after Russia's illegal annexation of the Ukrainian Crimea, according to German radio station Deutschlandfunk, which conducted its own investigation.
"Two German shipping companies, along with Siemens, are suspected of having bypassed EU sanctions against Russia and Crimea, which is prohibited under Article 12 of EU Regulation 833/2014," the report says.
According to the media, the issue concerns Hansa Heavy Lift, a company from Hamburg, and Heinz Corleis KG from Stade, which were supposed to deliver titanium ore to Russia, also known as ilmenite. It was unloaded not far from the Russian Port Kavkaz in the Kerch Strait, 20 km from Crimea, but subsequently appeared at a titanium plant on the peninsula.
In particular, according to the investigation, the ship HHL Mississippi delivered about 10,000 tonnes of titanium ore on November 23, 2017. The titanium ore cargo was unloaded on the Russian cargo ship Nefterudovoz-2 at sea due to a low bridge and then transported to the annexed peninsula.
The shipping company spokesman, Hans-Jorg Simon, told the radio station that the destination was a Russian port to which it arrived. Since there are no bans on the supply of titanium in Russia, the law was not broken, and the company did not know that the end user was in Crimea, Simon said.
According to the media, ore from the MS Callisto ship, weighing about 25,000 tonnes, was also transported to Crimea in December 2017.
The report notes that both ships fly the Liberian flag.
As reported, gas turbines produced by German concern Siemens were also delivered to Crimea in 2017. Now Siemens unsuccessfully files appeals against Russian partners who, it says, have mislead the company.
op