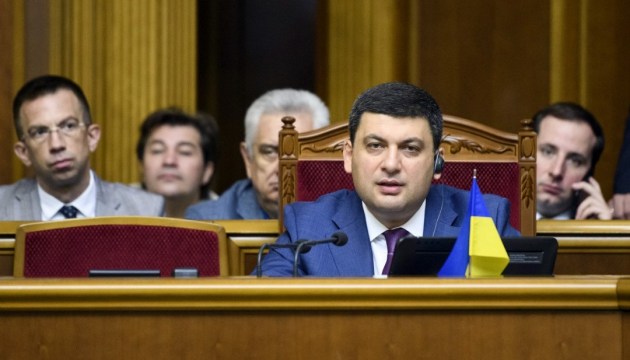 Groysman says tens of billions of hryvnias needed to recalculate pensions
Tens of billions of Ukrainian hryvnias are needed from the state budget for the recalculation of pensions to Ukrainians, Ukrainian Prime Minister Volodymyr Groysman has said.
He said this while answering questions from MPs in the Verkhovna Rada on Friday, according to an Ukrinform correspondent.
"We need tens of billions [of hryvnias] to recalculate pensions. These are tens of billions! And this should all be a product of the national economy, and we are dealing with it today," Groysman said, while answering a question from MP Oleh Liashko on the need to increase pensions.
He supported the position of parliamentarians on the need to increase social standards, salaries and pensions, but noted that all this is possible only when the economy really develops.
At the same time, Groysman said that the Cabinet of Ministers was doing everything in its power to improve the situation. Even under such difficult conditions, the minimum wage was increased, and pension reform was launched, he added.
op