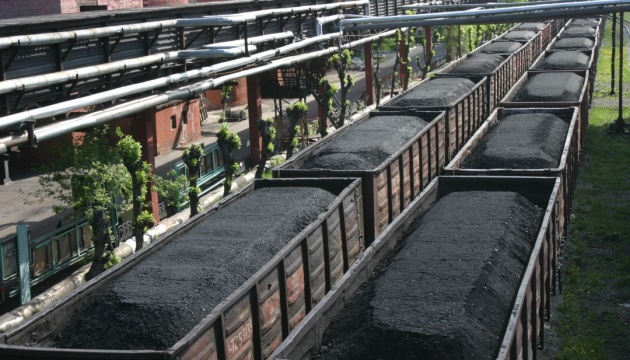 Coal sector gets UAH 3 bln in subsidies from state budget this year – Groysman
This year UAH 3 billion will be allocated from the state budget to cover the difference in cost and market price of coal.
Prime Minister of Ukraine Volodymyr Groysman said this during an Hour of Questions to the Government, an Ukrinform correspondent reports.
"The state of affairs in the coal sector is very poor, and this isn't good for the miners and for me as the prime minister. I have repeatedly told the specialized minister that it is necessary to update and modernize the coalmines systematically and to increase the coal production. Today, there is a difference between the cost and sale of coal. This difference is not in favor of state mines. Therefore, we subsidize each ton of coal. The subsidy is UAH 3 billion. We need to allocate them from the budget," Groysman said.
According to him, Energy and Coal Industry Minister Ihor Nasalyk received a task to find means to ensure payment of wages to miners by the end of the year.
"But this is not enough. We need a totally new policy in the coal sector. This is the task for the Coal Ministry, this is the personal responsibility of Minister Nasalyk. This issue will be now on the agenda every day," Groysman added.
ish