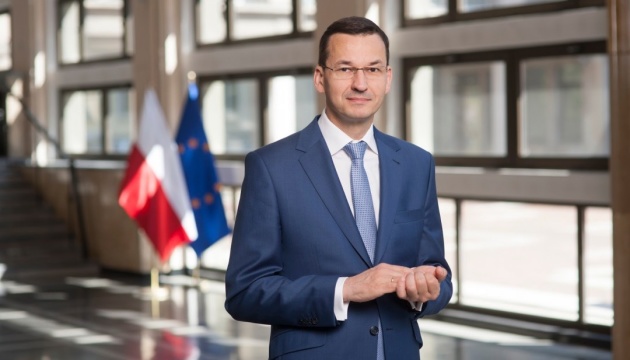 EU not needs Nord Stream 2 which undermines its security – Morawiecki
The Nord Stream-2 gas pipeline is a political project, which undermines the EU's security.
Prime Minister of Poland Mateusz Morawiecki said this in his address to the European Parliament on Wednesday, an Ukrinform correspondent reported.
"All efforts in Eastern Europe [regarding energy security] can be undermined by the Nord Stream-2 project. This is not an economic project, but a political project. The European Union does not need Nord Stream 2," the Polish prime minister said.
He noted that this project would bring high risks of destabilization to Eastern Europe and would give Russia levers of influence on the European economy and politics.
As known, Nord Stream 2 is a project on the construction of a gas pipeline from Russia to Germany, bypassing Ukraine across the Baltic Sea. Gazprom owns 51% of shares. Russia wants to build two lines of the gas pipeline (up to 55 billion cubic meters a year). The Baltic States, Poland, Ukraine, as well as the United States, actively oppose the project. In particular, on April 5, the Verkhovna Rada of Ukraine called on the world not to support the construction of Russia's Nord Stream-2.
ish