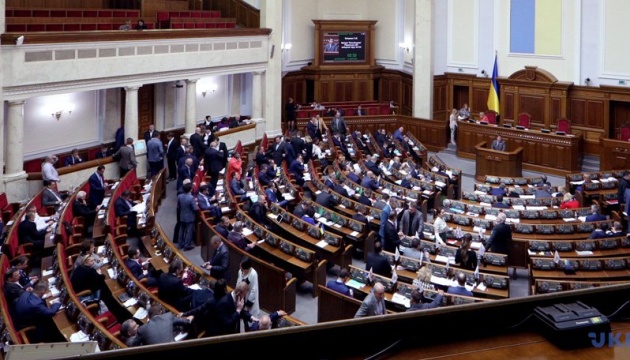 Parliament passes bill on renewal of lending
The Verkhovna Rada of Ukraine has approved a draft law to stimulate active use of lending.
A total of 239 MPs voted for relevant bill No.6027-d on Tuesday, July 3, an Ukrinform correspondent reports.
The purpose of the bill is "to stimulate active use of lending and reduce the cost of credit resources to facilitate availability of loans to business entities and individuals".
The law, in particular, provides for a reduction in the financial burden on borrowers; simplifying the process and reducing the costs of debtors and lenders (payers) in debt settlement through the improvement of extrajudicial tools; elimination of schemes for the illegal withdrawal of property from the creditor's encumbrance; settlement of gaps in repayment of loans in case of recognition of inheritance and a number of other issues in the process of inheritance etc.
iy