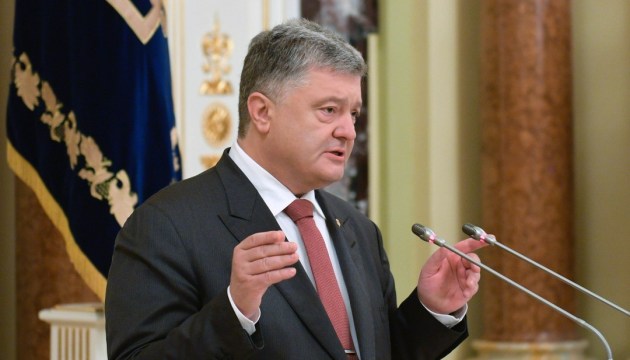 Poroshenko: Funds not spent on road construction to be redistributed to other regions
President Petro Poroshenko says he supports the initiative of Head to the State Agency of Automobile Roads of Ukraine Slawomir Nowak on the redistribution of funds for road construction to other regions if they were not used on time.
He stated this at the opening of a section of the N-08 Boryspil-Dnipro-Zaporizhzhia-Mariupol highway in Zaporizhzhia region on June 22, the president's press service reports.
"I support the words of Mr. Nowak, who has clearly stated that in those regions where the funds of the customs fund, the funds of the road fund are not used for road construction, if they are kept on deposits - they will be redistributed to those regions where people want to work and build high-quality roads," said Poroshenko.
At the same time, he assured that road construction is among the priorities for the state.
iy