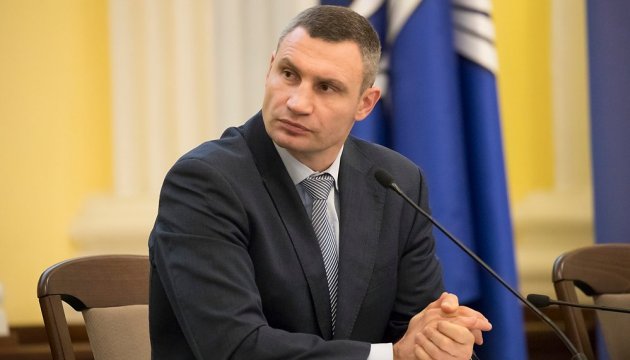 World Bank interested in implementing projects on development of transport infrastructure in Kyiv – Klitschko
The World Bank is interested in further cooperation with Kyiv and implementation of projects on the development of transport infrastructure, logistics of urban transport and energy saving technologies.
Mayor of Kyiv Vitali Klitschko and Vice President of the World Bank Cyril Muller discussed these issues during a meeting in Washington DC, the press service of the Kyiv mayor reported.
"The World Bank has a positive experience of cooperation with Kyiv and is set for further implementation of investment programs. Today, the bank experts are preparing recommendations regarding logistics of urban transport, in particular, the bus traffic. And in three months they will present their developments in Kyiv," Mueller said.
The World Bank is also interested in successful implementation of the public-private partnership project on construction of a modern hospital in Kyiv. The capital has begun its implementation with the support of the International Finance Corporation (IFC).
During the meeting, Klitschko informed about intentions of Kyiv authorities to implement new projects in the field of public transport, as well as projects of public-private partnership.
The parties paid special attention to the fight against corruption, which was a great challenge for Ukraine and stood in the way of further reforms and transformations.
"I hope that the Verkhovna Rada adopts the law on an Anti-Corruption Court. All partners, who support and help Ukraine, are waiting for this today," the Kyiv mayor added.
ish