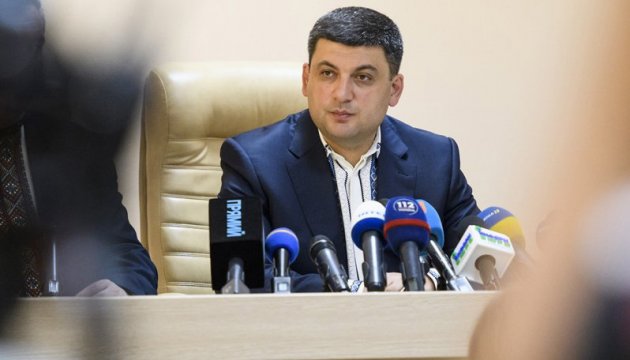 Ukraine, Liechtenstein ready to strengthen trade and economic cooperation
Ukraine and Liechtenstein are ready to intensify trade and economic cooperation in the context of using the opportunities of a free trade regime, as well as the Regional Convention on pan-Euro-Mediterranean preferential rules, which Ukraine joined this year.
This issue was discussed during the talks between Prime Minister of Ukraine Volodymyr Groysman and Hereditary Prince of Liechtenstein Alois, the Governmental portal reported.
The head of government expressed hope that the first visit of a monarch to Ukraine would help deepen ties between the states. "I hope you will discover Ukraine," Groysman said.
The head of government thanked Prince Alois for the consistent political position of Liechtenstein on the condemnation of the annexation of Crimea and the confrontation in the east of Ukraine and assured that Ukraine was equally consistent in its actions aimed at establishing democratic institutions and the rule of law, taking measures to overcome corruption, modernize the economy and infrastructure.
Groysman briefed the Hereditary Prince of Liechtenstein on the progress of reforms and on transformations in the most important spheres of life - from education and health to the formation of a favorable business climate that will accelerate the process of attracting investment and upgrading the industry.
In this context, the parties noted that as of the beginning of 2018, the total investment volume of Liechtenstein in the Ukrainian economy made up 49.3 million dollars. The key areas of investment are industry and construction. Business representatives of Liechtenstein are also interested in infrastructure and energy sectors.
"We are inviting business circles of Liechtenstein to more actively enter the Ukrainian market, which is rapidly developing and offers great opportunities. I'm sure we have the potential to expand cooperation. In the first quarter of 2018, the trade turnover between our countries increased fourfold. We hope that the volume of investments from your country will continue to increase," Groysman stressed.
"Thank you very much for the invitation. Year after year, we are deepening cooperation - both at the political level and on the international arena, as well as within the framework of the Free Trade Area," the Hereditary Prince of Liechtenstein said.