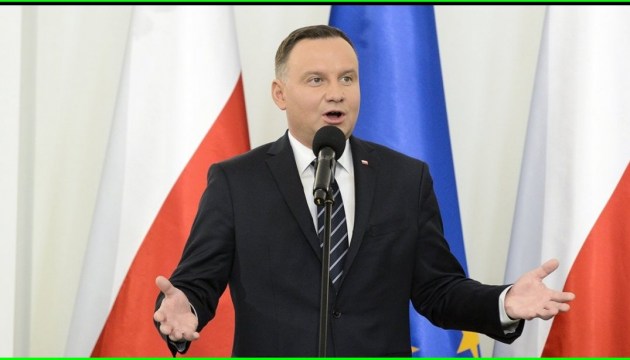 Duda explains to Steinmeier why Poland is against Nord Stream 2
Poland opposes the construction of Nord Stream 2 gas pipeline as it would strengthen Russia's energy dominance in Europe.
"I explained to the [German] president why we are against [Nord Stream 2] and do not agree to the implementation of this project," President of Poland Andrzej Duda said after the meeting with German President Frank-Walter Steinmeier, an Ukrinform correspondent reports.
It is a matter of energy security and economic interests of the entire Europe – Ukraine, Slovakia and also Poland, Duda stressed.
President Duda added that Poland would like to prevent Russia from dominating the European gas market.
ol