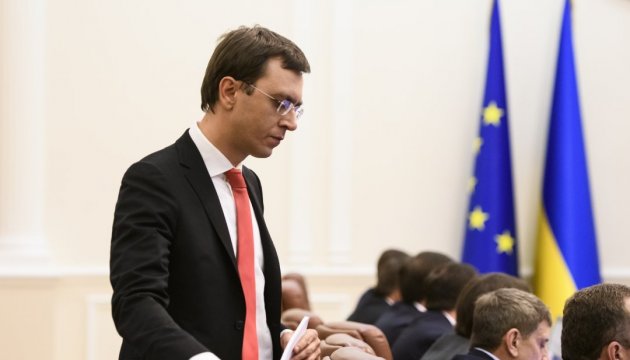 Infrastructure Ministry together with Nokia to implement digital infrastructure
Infrastructure Minister of Ukraine Volodymyr Omelyan held talks in Berlin on Tuesday with representatives of Nokia on the issues of digital infrastructure.
According to the minister, the sides agreed to create a working group to develop the joint project, an Ukrinform reports.
The project aims to connect all types of transport into one in the context of digital management. According to Nokia, which "is very interested in establishing cooperation with the Infrastructure Ministry," it could be "a very interesting product that will have demand not only in Ukraine itself, but also successfully sold all over the world."
Omelyan said he believes that these international developments, which have already been implemented within the framework of the railway, automobile and maritime industries, should be connected for the efficient management and transforming Ukraine into a transit state where transit cargo can pass without speed reduction, delays at customs, inspections by law enforcement agencies and other bureaucratic obstacles that hamper trade and business.
Minister Omelyan is currently in Germany to participate in the International Transport Forum's 2018 Summit, which will be held in Leipzig on May 23-25. The minister intends to hold bilateral meetings and represent investment opportunities of Ukraine.
iy