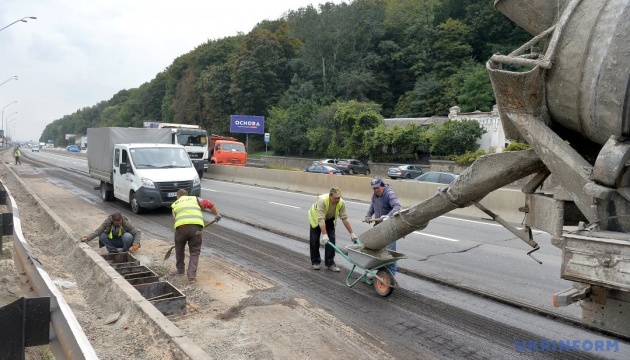 Nowak hopes EU will allocate more funds for roads in Ukraine
Ukravtodor Chief Slawomir Nowak has said he hopes that the EU will allocate more funds for road repairs in Ukraine in the new budget plan for 2021-2027.
Nowak said this in an interview with Ukrinform.
"Yes, there are such expectations. I can afford to tell the European partners that the funds that are now being allocated for it are pennies," Nowak said.
He recalled that the EU now gives Ukraine 20 million euros for the reconstruction of a ring road around Ternopil, as well as a small amount of funds for other projects.
"If we can build a ring road around Ternopil, it's a result, but not a significant one. The conviction of European officials is a task for politicians. For my part, I am also holding active talks with the European Commission, so that the EU, if possible, would allocate some funds for Ukrainian roads as part of EU budget adjustments," Nowak said.
He also added: "If the EU wants it, it will find how to allocate funds for roads in Ukraine - directly or through some projects as part of the Eastern Partnership."
Novak stressed that Ukrainian roads are an essential element in terms of Ukraine's European integration, as it gives a fantastic and quick effect that influences people's mentality.
"No one in Europe needs to be convinced that roads are important. Therefore, in Europe I constantly focus on the fact that this is needed. Secondly, all benefit from this - both Ukraine and the EU," Nowak said.
He noted that Ukraine needs not only European grants, but also cheap loans, because the EBRD and EIB credit lines would end in two years.
op