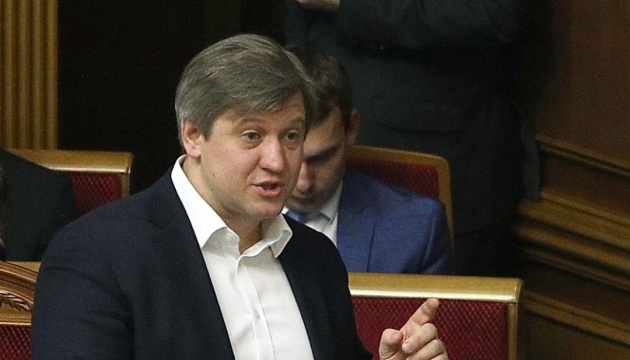 Danyliuk to discuss global economic development at EBRD forum in Jordan
Ukrainian Finance Minister Oleksandr Danyliuk begins his working visit to Jordan on May 8 to attend the 2018 Annual Meeting and Business Forum of the European Bank for Reconstruction and Development (EBRD).
The Finance Ministry said this in a press release, which was made available to Ukrinform.
"On May 8, Finance Minister Oleksandr Danyliuk and Deputy Finance Minister for European Integration Yuriy Butsa started work at the Annual Meeting of the Board of Governors and the Business Forum of the European Bank for Reconstruction and Development (EBRD)," the statement reads.
The participants in the event include officials, leaders of international financial organizations, representatives of large, medium and small businesses and civil society. The forum will last for three days. The theme of the Business Forum this year is "Energizing Economies." During the event, its participants will discuss global economic development, attraction by developing countries of foreign investment and problems related to environmental protection.
As part of the working visit, Danyliuk will meet with World Bank Vice President Cyril Muller. During the meeting, the parties will discuss the development of projects of the World Bank Group in Ukraine. The parties will also pay attention to the implementation of structural reforms in Ukraine.
Danyliuk will also meet with Jordanian Finance Minister Omar Malhas. The parties will discuss cooperation between Ukraine and Jordan, the development of electronic financial services and experience in managing external debt.
Danyliuk will also meet with Minister of Industry, Trade and Supply Yaroub Qudah. The key topics of the meeting will be the attraction of foreign investment to the economies of the states and the development of bilateral trade.
op