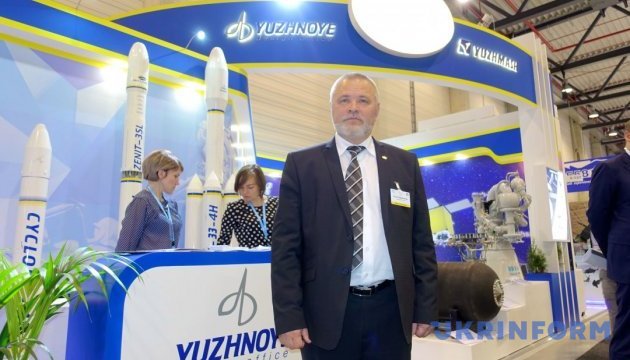 Head of Ukraine's Space Agency: It's very difficult to gain authority in European market
The leadership of the Ukrainian aerospace industry has a busy agenda at the ILA Berlin Air Show 2018.
"We need to develop our cooperation with European organizations and enterprises. We have scheduled more than two dozen different meetings both at the level of space agencies and at the level of enterprises within the framework of this show," head of the State Space Agency of Ukraine Pavlo Dehtiarenko said in a commentary to an Ukrinform correspondent.
Dehtiarenko stressed that the European direction is of the greatest importance for the Ukrainian space industry. Consequently, the Berlin Air Show, which takes place every two years, is the most important from the point of view of cooperation with the space agencies of European countries, the European Space Agency, the European enterprises of the rocket and space industry, he said.
"The rocket and space market in the world in general and in Europe in particular is very small, so it is very difficult to gain authority in it. The fact that the European partners buy our components and acquire our technologies shows that the Ukrainian space industry has really reached world class," the head of Ukraine's Space Agency said.
ol