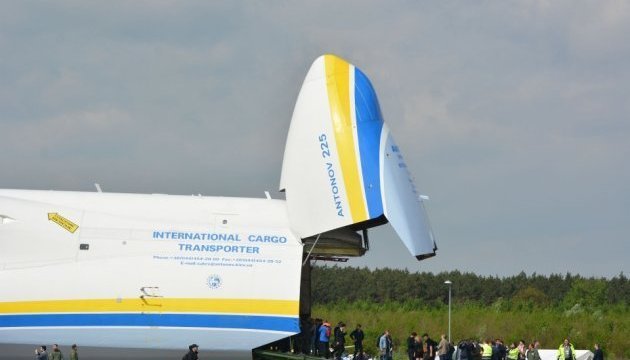 Ukraine gets concrete offers from two countries at Berlin Air Show
Ukraine is working on the signing of a number of international contracts in the aerospace sector.
Ukrainian Deputy Minister for Economic Development and Trade Yuriy Brovchenko, who heads the Ukrainian delegation at the 2018 ILA Berlin Air Show, told this to Ukrinform's correspondent in Germany.
"We are reaching the finish line in terms of signing some contracts, procedures for joining the working groups," Brovchenko said.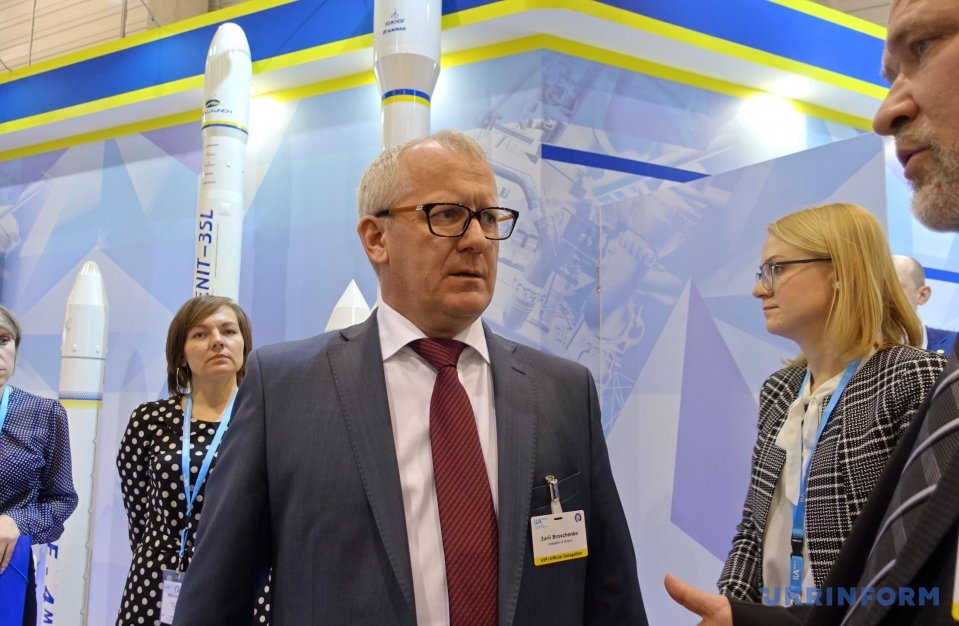 He did not disclose the details, saying only that "there are concrete offers from our partners, including from Germany and Spain," but this process requires time.
In particular, he said, on the first day of the air show, the delegation held talks with representatives of the German Aerospace Center (DLR) and colleagues from Spain.
"Ukraine now occupies a leading place in the development of the aerospace industry," he said, adding that the Ukrainian Economic Development and Trade Ministry and the Cabinet of Ministers as a whole are currently discussing the concept of a new state program for the development of the space industry.
According to Brovchenko, the president and the government are making every effort to support the space industry, despite the rather difficult budget financing of this area and "certain problems in personnel policy."
Brovchenko drew attention to "large-scale opposition to Ukraine," in particular fake news stories that have been spread in the last few days. "We understand why this is happening, and Ukraine will do everything to become a truly powerful airspace state," he said, adding that Ukraine would actively oppose such attempts of influence.
He noted the presence at the exhibition of the world's largest aircraft - the Ukrainian Mriya. "All those present here will see our capabilities in the air and space industry," Brovchenko said.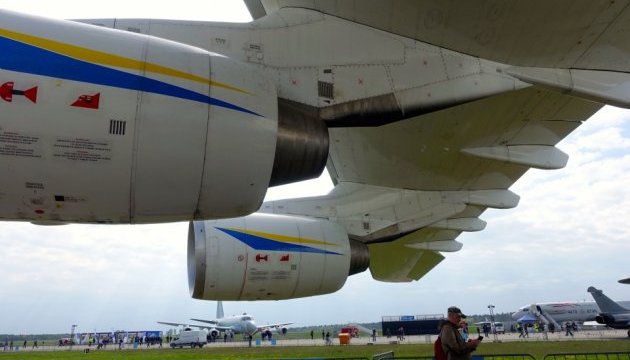 In addition to the Mriya with representatives of Antonov Airlines, Ukraine is also represented by the State Space Agency, Pivdenne Design Bureau, Pivdenmash (Yuzhmash), Hartron, as well as OJSC Motor Sich (Zaporizhia) and others.
The Berlin Air Show brought together representatives of nearly 1,100 companies from 41 countries, which are showcasing about 200 aircraft.
Over 150,000 people from around the world are expected to attend the air show within five days.
op