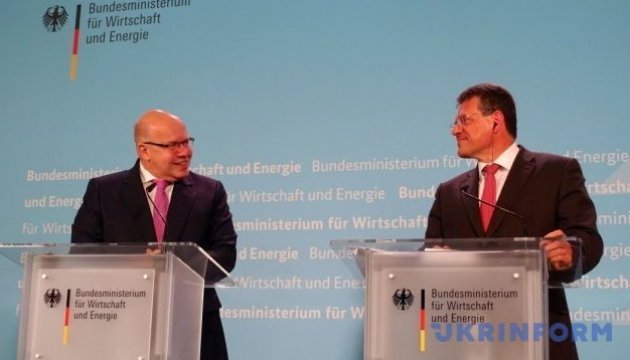 Brussels and Berlin promise to keep gas transit via Ukraine after Nord Stream 2 is built
Brussels and Berlin promise to guarantee the transit of gas via Ukraine after the Nord Stream 2 gas pipeline is constructed.
German Federal Ministry for Economic Affairs and Energy Peter Altmaier and European Commission Vice-President for Energy Union Maroš Šefčovič made the corresponding statement after the talks in Berlin on Monday, an Ukrinform correspondent reports.
"I have to say that Ukraine, despite the difficult conditions, has managed to pump 97 billion cubic meters of gas in a reliable way over the last years, the last winters, having set a new record. This confirms that transit works well and is of strategic importance for providing with gas not only such a large country as Ukraine, but Central and Eastern Europe as well. Our priority is to make sure that transit is kept further on," Sefcovic said.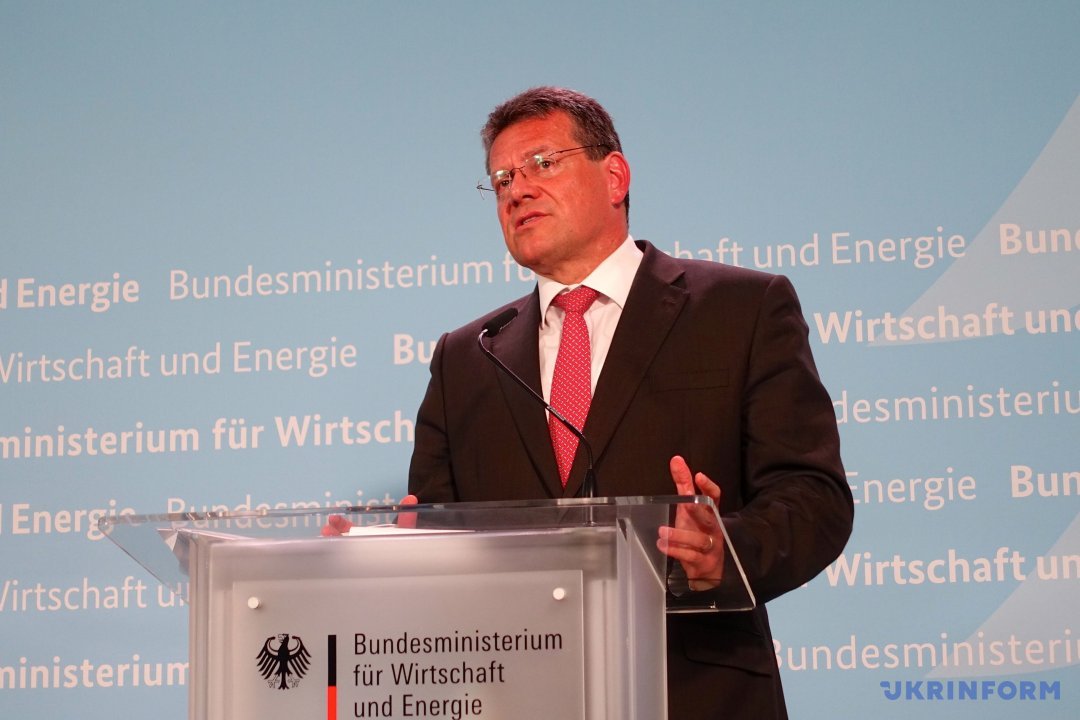 According to him, the European Commission praised the recent statement of Chancellor Angela Merkel in this context. The European Commissioner thanked the head of the German government for continuous assistance in situations where it has been necessary to discuss something at the trilateral level – Ukraine, Russia and Europe – especially when it was necessary to agree on the uninterrupted gas transit in winter time when there were problems.
As for Nord Stream 2, the European Commission's stance, the Vice-President reminded, is that the pipeline should be built pursuant to the same rules as all the other pipelines in the EU. "The best way to resolve all legal and political sensitive moments is to hold negotiations, during which we will be able to find a solution to all problems," Šefčovič believes. As the Commissioner noted, year 2019, when the Ukrainian-Russian gas contract expires, is approaching, and a political impetus should be given, particularly through the high-level meetings, in order to stimulate all Ukrainians, Russians and the EC to start very intensive work on resolving all disagreements.
Altmaier acknowledged for his part that the Nord Stream 2 "is a project with a high political context." He assured that Germany had done everything possible with the help of the European Commission and under the leadership of the EU to provide Ukraine with gas in recent years, including reverse gas flows.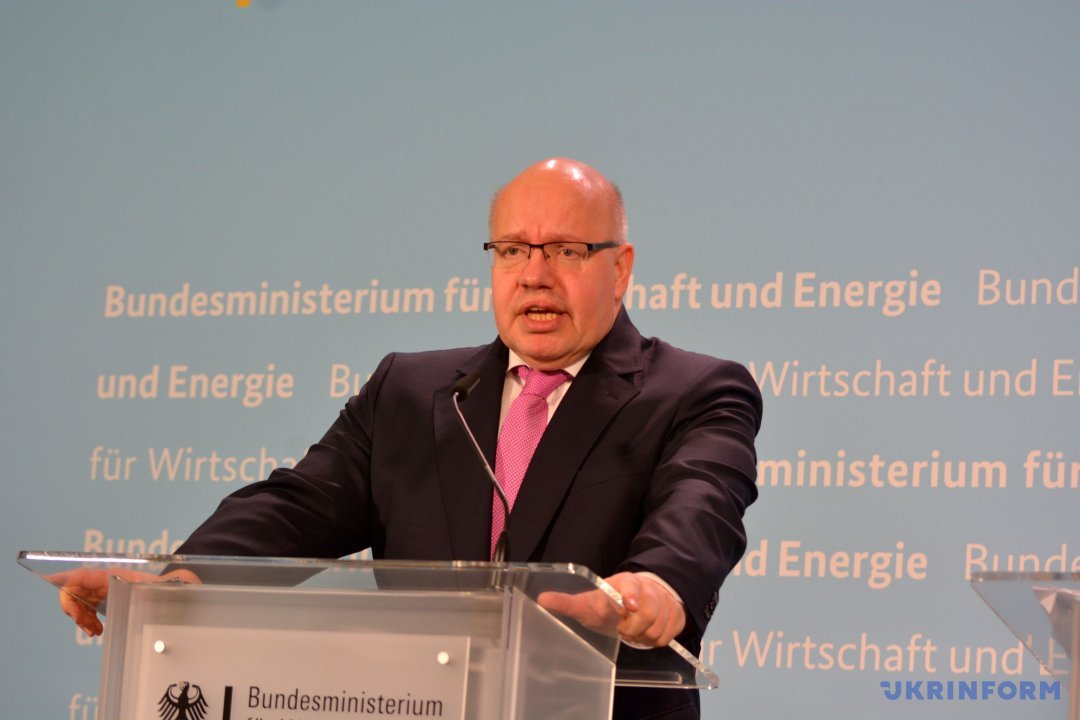 Commenting on Merkel's statement after the talks with President of Ukraine Petro Poroshenko in Berlin, the German economy minister noted that the German government's wanted to link two aspects: "on the one hand, the possibility and necessity of such an infrastructure project; on the other hand, ensuring the legitimate interests of Ukraine."
"Our goal is, of course, to further uphold the state sovereignty of Ukraine, including safe and sufficient energy supply," Altmaier said.
Earlier in an interview with Bild, the official said that the Nord Stream 2 was the project of companies, which had already received permits, and assured that the German side would take into account the stance of Ukraine.
ol