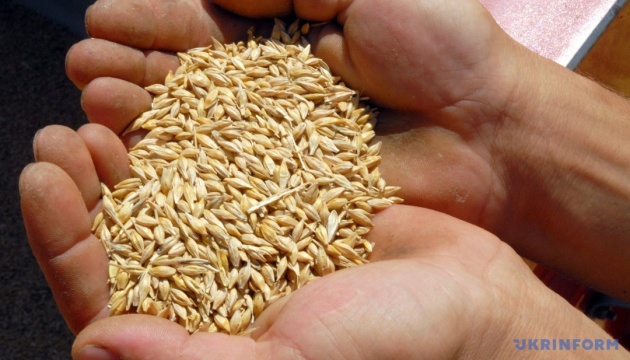 Ukrainian agrarian exports reach $2.8 bln in January-February 2018
Exports of Ukrainian agricultural products in January-February 2018 reached $2.8 billion, according to Deputy Agrarian Policy and Food Minister of Ukraine on European Integration Olha Trofimtseva.
"During the first two months of the current year, Ukrainian agrarian exports increased by $102.1 million compared to the corresponding period in 2017 and made up $2.8 billion. Among the products mostly exported remained grains with a share of 35.3%, vegetable oils – 24.1%, and oilseeds - 12%," the deputy minister noted.
Also, according to her, the export of Ukrainian poultry meat over the reporting period grew by $29 million, eggs - by $11.4 million, butter - by $20 million, chocolate - by $7.5 million, and wines - by 6.1 million dollars.
"It should be noted that the export of Ukrainian products to the EU over the reporting period increased by 28.1%, or by $224.7 million, and reached $1.025 billion. Thus, at present the EU accounts for 36.5% of our agricultural export," Trofimtseva said.
She added that the largest importer of Ukrainian agrarian and food products in January-February 2018 was India, where products worth $335.9 million were exported. Also, among the top five countries importing Ukrainian agrarian products were Spain ($201.1 million), the Netherlands ($199.3 million), Egypt ($189.6 million), and Italy ($185.6 million).
iy