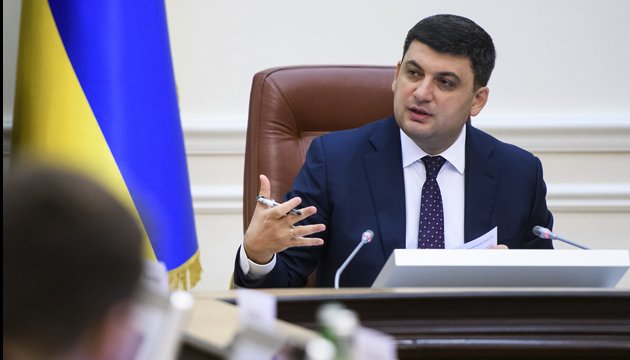 Groysman informs European Parliament representatives about ambitious economic plans. Photos
The Government of Ukraine has a clear economic strategy and is ready to make important decisions.
Prime Minister of Ukraine Volodymyr Groysman announced this during a meeting with the delegation of the European Parliament Committee on Foreign Affairs, the Government portal reports.
"We have opened up opportunities for pension, healthcare, educational reforms. They are being implemented now. We have identified the goals of the economic policy and move towards its implementation. We are ready to maintain stability and lead the country to the economic growth," Groysman said.
The dialogue between the governments and the parliaments is an important component of political cooperation both within the state and on the international arena, he noted.
The Prime Minister informed the representatives of the European Parliament about the ambitious program of reforms of the Ukrainian Cabinet of Ministers and the main goal of the reforms: the economy's growth by 5-7%. For this purpose, more than 30 economic bills have been prepared and are gradually adopted, and the road map of implementation of the EU-Ukraine Association Agreement is being implemented, the PM underscored.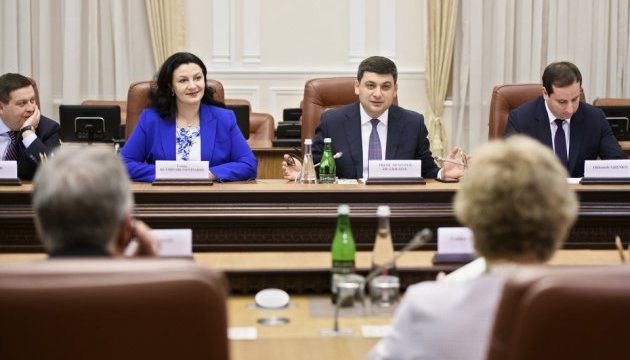 According to the Government's press service, the parties discussed the issues of cooperation with the International Monetary Fund, the establishment of the anti-corruption court in Ukraine as an independent body and an essential component of the economic growth, the privatization of state-owned enterprises, the establishment of principles of state management and effective management of state property.
As the members of the European Parliament noted, the European Union and the European Parliament remain the allies of Ukraine on majority of the international policy issues and the directions of reforms in Ukraine.
ol