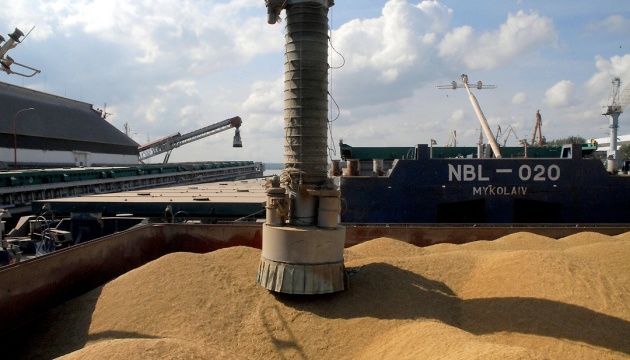 Jordan interested in increasing Ukrainian wheat imports
The geographical proximity of Ukraine and Jordan, convenient transport links and complementary nature of economies create prerequisites for mutually beneficial trade and economic cooperation.
First Deputy Agrarian Policy and Food Minister of Ukraine Maksym Martyniuk discussed this with the delegation of the interparliamentary Ukraine friendship group of the House of Representatives of the National Assembly of the Hashemite Kingdom of Jordan, the press service of the Agrarian Policy Ministry reports.
"Jordan remains a significant consumer of traditional goods of Ukrainian agricultural exports: grain crops, fats and oils. In addition, Jordan can be considered as a kind of "gateway" for the promotion of Ukrainian products to the Arab countries' markets," Martyniuk said.
The Jordanian side believes that Ukraine may be interested in the imports of olive oil, dates and mineral fertilizers.
According to the State Statistics Service of Ukraine, the volume of foreign trade turnover in goods and services between Ukraine and Jordan in 2017 amounted to USD 174.07 million (up by $7.39 million or 4.4% compared with 2016).
ol