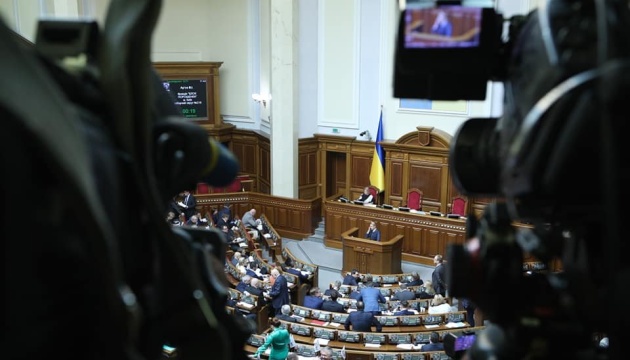 Religious organizations may be exempt from administrative fees during state registration – bill
The Verkhovna Rada has approved at first reading a bill that proposes to exempt religious organizations from the mandatory notarization of the authenticity of the signature on the transfer act and balance of payments.
A total of 237 MPs voted in favor of the draft law "On Amendments to the Law of Ukraine "On State Registration of Legal Entities, Individual Entrepreneurs and Public Formations" (regarding the registration of documents of religious organizations)," No.6642, an Ukrinform correspondent reports.
In addition, the relevant amendments are planned to be introduced to part one of Article 15 of the mentioned law.
Also, the document envisages amendments to Article 36 of the mentation law so that religious organizations be exempt from the payment of administrative fees in the field of state registration.
MP Pavlo Ungurian specified that the bill was developed at the request of the All-Ukrainian Council of Churches.
iy