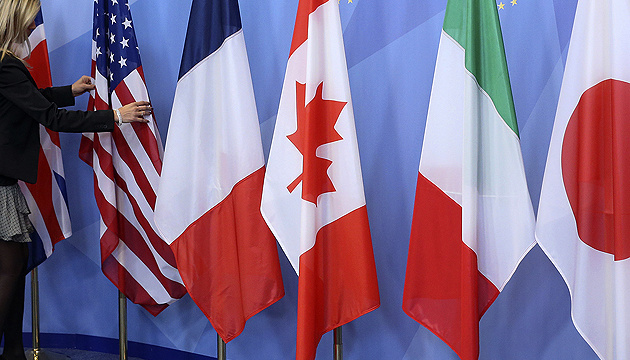 G7 urges Rada to cancel income declarations for activists
The ambassadors of the G7 countries have called on the Verkhovna Rada to find a legislative solution to cancel or postpone electronic declaration for civil society organizations and activists engaged in anti-corruption activities.
A respective statement was posted on the Twitter account of the Canadian Chair of the G7 Ambassadors' Support Group in Kyiv.
"G7 Ambassadors remain deeply concerned at the looming April 1 e-declaration filing deadline for international members of Supervisory Boards of State-Owned Enterprises and anti-corruption activists," the report says.
The statement notes that the ambassadors strongly encourage members of the Verkhovna Rada to find a legislative solution at their next sitting to cancel the requirements of e-declaration for activists as recommended by the Venice Commission, or postpone their application.
G7 stressed that the current e-declaration requirements are at odds with Ukraine's international obligations and international best practice.
As reported, on March 27, 2017, Ukrainian President Petro Poroshenko signed amendments to the law on combatting corruption, according to which members of anti-corruption non-governmental organizations are obliged to submit electronic declarations.
The European Union criticized the amendments to the law on electronic declaration, which provide for the submission of declarations by civil society activists.
Poroshenko subsequently asked MPs to cancel the requirement and insisted that the relevant bill be immediately approved by the Verkhovna Rada.
op