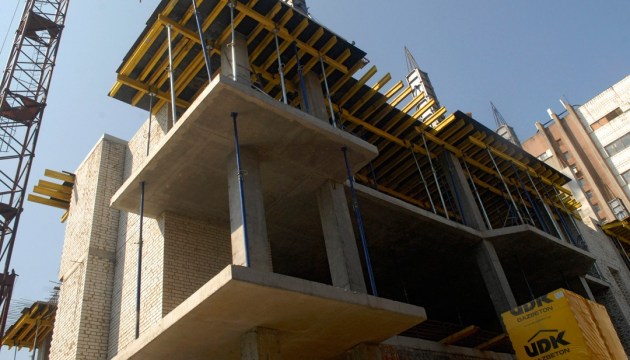 Construction in Donetsk region decreased by 14% in January-February 2018
In January-February 2018, the volume of construction worth UAH 292.8 million was carried out in Ukrainian government-controlled territories of Donetsk region, which is 14% less compared with the same period last year.
This has been reported by the main statistics department in Donetsk region.
"In January-February 2018, construction work worth UAH 292.8 million was carried out by region's construction companies, which operated under construction contracts, as well as companies that performed construction work using own resources (excluding part of temporary occupied territories). The index of construction products decreased by 14.0% compared with January-February 2017," reads the report.
The largest share of construction in January-February 2018 was recorded in the construction of buildings (residential buildings – 3.6%, and non-residential buildings - 23.8%), and the construction of engineering facilities – 72.6%.
In January-February 2018, the volume of the construction of new buildings grew by 38.8% compared with the same period last year (the construction of residential buildings – by 2.9 times, non-residential buildings – by 27.3%), while the construction of engineering facilities decreased by 24.6%
iy