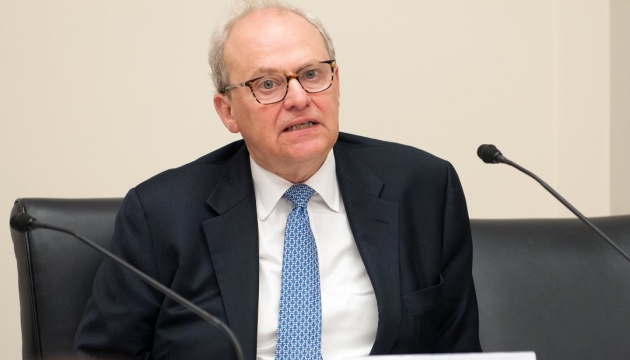 Ukraine lost almost $100 bln due to Russian aggression – Aslund
The economy of Ukraine has lost almost $100 billion as a result of the Russian occupation and annexation of Crimea in February-March 2014 and Russia's military aggression in Donbas since April 2014.
Senior Fellow in the Eurasia Center at the Atlantic Council Anders Aslund said in his report.
"The simplest and broadest measure of the losses Ukraine has suffered is therefore to multiply the share of GDP that Ukraine lost by four. Donbas was the source of 10 percent of Ukraine's GDP and Crimea 3.7 percent. The International Monetary Fund (IMF) assessed Ukraine's GDP in the pre-crisis year of 2013 at $179.6 billion. Thus, the total asset value of Crimea and Donbas would amount to 13.7percent of $179.6 billion multiplied by four, or $98.4 billion. This roughly represents the value lost to Ukraine if it loses these territories forever," Aslund noted, using economist Thomas Piketty's methods for calculations.
The expert called the main material losses of Ukraine in Crimea. "Ukraine's main material losses in Crimea are land, energy assets, banks with assets, enterprises, and housing. With the Russian annexation, Ukraine immediately lost all state property, which included Naftogaz holdings, infrastructure, buildings, land, and military assets," he said, adding that the biggest losses pertained to gas assets.
The economic and humanitarian situation in Donbas is awful and stands in sharp contrast to the situation in Crimea. First, the war in Donbas wrought substantial destruction from May to August 2014. Economic output declined by roughly two-thirds.
In this regard, it is difficult for Ukraine to reimburse losses caused by Russian aggression, despite the fact that Ukraine and Russia are battling in the legal arena, with cases before the Stockholm Arbitration Institute, the International Court of Arbitration in The Hague, the High Court of London, the ECHR in Strasbourg, the International Court of Justice.