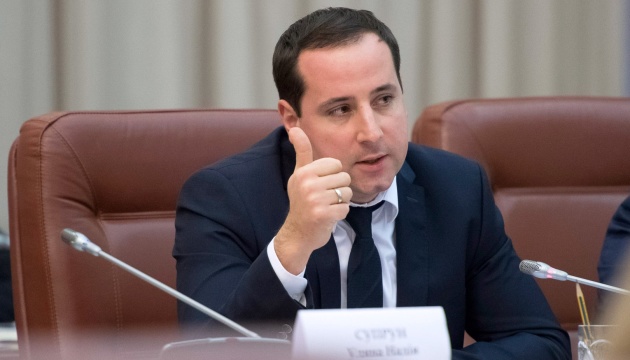 Saienko invites German business to invest in Ukraine
Ukraine has made significant progress in carrying out reforms and fighting corruption over the recent years.
Minister of the Cabinet of Ministers Oleksandr Saienko stated this at the conference "Financing opportunities in Ukraine - Quo Vadis?" in Berlin on March 20, own Ukrinform correspondent reports.
"Ukraine is a state of opportunities ... Our task is to do everything so that investments to be brought to Ukraine" he said.
Saienko paid particular attention to the issue of combating corruption, which is of great concern to Western partners. "Ukraine has approved and created the anti-corruption infrastructure needed to fight corruption. Only one issue has remained - fair trial," he stated, adding that the law on the anti-corruption court is expected to be approved as a whole.
He cited survey data, according to which, 68 German companies said they intend to continue investing in the Ukrainian economy, while about 78% said they see prerequisites for the growth of their business. The official also said about the growth in the bilateral trade - 27% for 2017.
Chairman of the German-Ukrainian Forum Rainar Lindner said he shares the optimism of the Ukrainian official and agreed that attracting investment in the Ukrainian economy is very important. He also said he hopes there will be progress in the implementation of the Minsk agreements, which will positively affect the mood of potential investors.
Lindner also said that among prospective sectors of the Ukrainian economy are automobile, agricultural, and infrastructure sectors.
iy