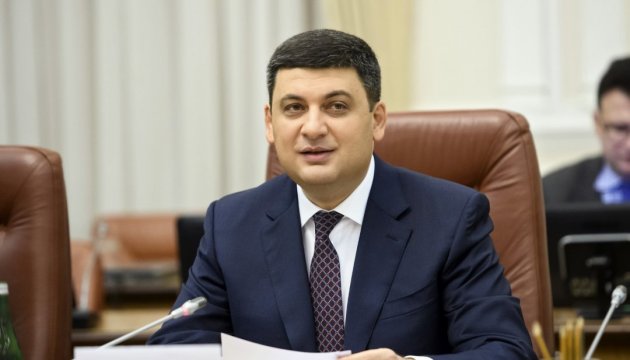 Each investment into Ukrainian economy should be successful – Groysman
Each investment into the Ukrainian economy should be successful and there is potential for this.
Prime Minister of Ukraine Volodymyr Groysman stated this during the traditional meeting "Dialogue between state authorities and business," which was held with the participation of representatives of leading Ukrainian and foreign companies, Ukrinform reports.
"Today, we have good signals that the economy is starting to grow and recover. The task is to ensure success of each investment. We have a potential for this," Groysman said.
He also stressed that such meetings are very important to discuss problems and adopt decisions aimed at achieving the strategic goal of ensuring sustainable economic growth, sufficient for a qualitative change in living standards of Ukrainians.
Groysman also noted that the state can ensure the economic growth at the level of 5% or more. "It is important to approve a number of decisions, first of all, in the sphere of ease of doing business and investment protection. Everybody should understand that nobody will encroach on the property of those who invest in the economy of the state," he said.
According to the prime minister, among other important issues are the deshadowing of the economy and the continuation of changes that will not allow the narrowing of entrepreneurship activities, both in the context of the work of controlling bodies and dominant companies. "It is impossible to ignore monopolists, who from time to time, try to create conditions to restrain investments, in particular, via excessive demands for different things. That's why in the context of regional policy we sent the task for local authorities to create the needed infrastructure for business".
Groysman stressed that at present everybody is interested is establishing favorable environment for business.
iy