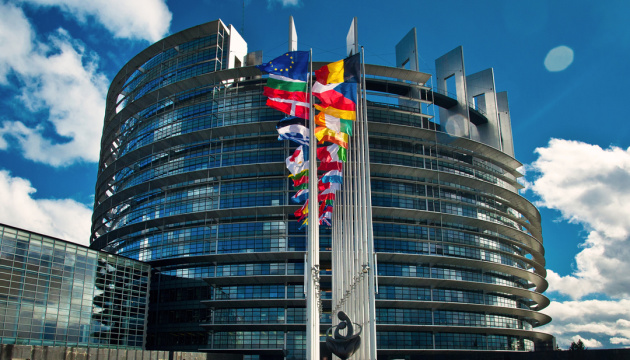 Gas conflict: European Parliament supports Ukraine's position
Russia uses supplies of natural gas as a tool of political pressure on Ukraine.
Foreign Affairs Committee Chair, David McAllister, Chair of Delegation to the EU-Ukraine Parliamentary Association Committee, Dariusz Rosati, and EP rapporteur on Ukraine, Michael Gahler, said this in a joint statement released on Tuesday, own Ukrinform correspondent in Brussels reports.
"We are deeply concerned about the decision taken by Gazprom on 1st March 2018 to stop supplying pre-paid gas to Ukraine, as well as about the following announcement of Gazprom's withdrawal from the contract with Naftogaz. This is yet another proof of the instrumentalisation of gas supplies as a political tool of pressure by the Russian Federation, which might also impact the EU's energy security," reads the statement.
The authors of the statement have welcomed the European Commission's willingness to be a mediator in this situation and called on all parties to agree to start as early as possible trilateral consultations in the EU-Ukraine-Russia format so that to overcome this tense situation.
"These recent developments make it even more important for the EU to enhance its energy security by immediately reducing its dependence on oil and gas supplied by authoritarian regimes and by stopping it altogether in the medium term," the officials noted.
As Ukrinform earlier reported, on February 28, the Arbitration Institute of the Stockholm Chamber of Commerce obliged Gazprom to pay NJSC Naftogaz $4.63 billion in compensation for the failure to meet its gas transit obligations. According to Naftogaz, this ruling means that Gazprom must pay Ukraine about $2.56 billion, taking into account the final payment for gas supplied in 2014 and 2015.
Gazprom, after the Stockholm arbitration decision not in its favor, had launched the process of terminating contracts for the supply and transit of gas with Ukraine's Naftogaz.
iy