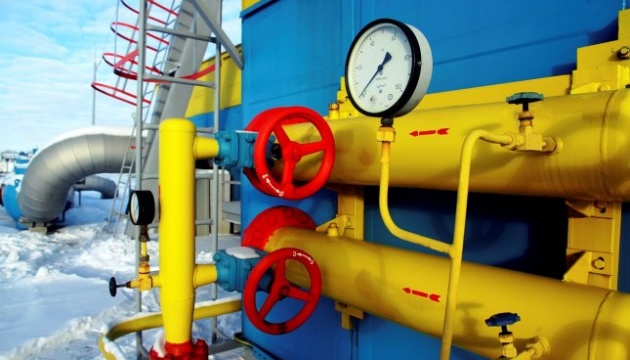 Ukraine imposes restrictions on gas consumption
The Energy and Coal Industry Ministry has imposed the temporary restrictions on gas consumption in Ukraine. The power generating companies are instructed to be converted from natural gas to boiler oil.
Ukrainian Energy and Coal Industry Minister Ihor Nasalyk said this during an hour of questions to the Government at the Verkhovna Rada of Ukraine, an Ukrinform correspondent reports.
"Yesterday, a crisis headquarters meeting was held under the leadership of Stepan Kubiv. The national action plan was enacted by official instructions," he said.
The action plan, which enters into force starting from today, provides for the conversion of the power generating companies from natural gas to boiler oil. This measure will allow saving about 15-20 million cubic meters of gas per day, the minister explained.
"We recommended suspending work of all the educational institutions until March 6 and keep the temperature regime in these institutions within the minimum acceptable standards. We also asked the industrial enterprises to review their production plans to consume less natural gas," the minister added.
According to him, the problems with the energy balance are expected until March 5-6, and then the GTS will work in its routine mode.
NJSC Naftogaz of Ukraine announced on March 1 that they were surprised by Russia's Gazprom refusal to supply gas to Ukraine despite an advance payment. The Naftogaz of Ukraine considers it to be a breach of contract and failure to comply with the ruling of the Stockholm arbitration court. Naftogaz intends to demand compensation from Gazprom over losses caused as a result of this violation.
ol