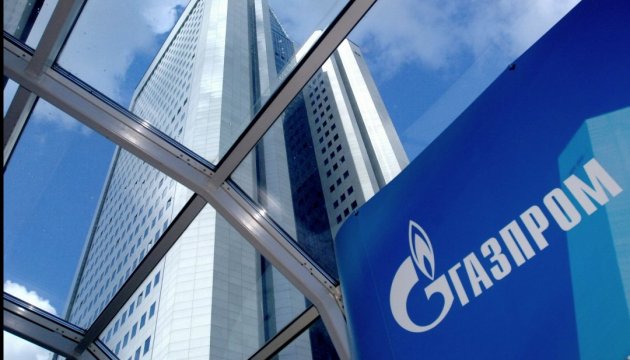 Poroshenko orders to seek arrest of Gazprom's assets if it fails to comply with arbitration court's decision
Ukrainian President Petro Poroshenko has ordered to seek the arrest of Gazprom's assets if the Russian company fails to comply with the decision of the Arbitration Institute of the Stockholm Chamber of Commerce.
He stated this at a meeting of the National Security and Defense Council of Ukraine, an Ukrinform correspondent reports.
"I would like to appeal to NJSC Naftogaz CEO Andriy Kobolev, the Prosecutor General's Office, the Justice Ministry, and the Foreign Ministry, headed by Pavlo Klimkin, to urgently convene a meeting, and if Gazprom does not pay this money, and, as far as I understand, it started doing it yesterday, Naftogaz should seek the arrest of Gazprom's assets and ensure the implementation of these decisions," Poroshenko said.
He said that Ukraine has sufficient data on such assets, which he said are also used in the Nord Stream 2 gas pipeline project.
Poroshenko called provocative statements by Gazprom that the Russian monopoly would not comply with the decisions of the Stockholm arbitration court and emphasized that such a position should have "geopolitical consequences."
"The failure to respect court decisions has extremely important geopolitical consequences. How can then Europe count on the reliability of this gas supplier? What kind of Nord Stream 2 or Turkish Stream can we talk about if the company officially declares in negotiations with NJSC Naftogaz that it is not going to comply with the court decision," he said.
As reported, on February 28, the Arbitration Institute of the Stockholm Chamber of Commerce obliged Gazprom to pay NJSC Naftogaz $4.63 billion in compensation for the failure to meet its gas transit obligations.
At the same time, the arbitration court rejected Gazprom's claims regarding the fines for the volumes of transit gas, allegedly taken by Naftogaz illegally.