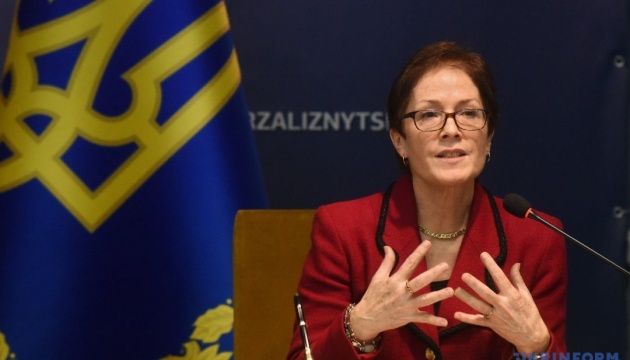 Ambassador Yovanovitch: Ukraine runs risk of insufficient financing unless it completes IMF review
Ukraine should meet the requirements necessary to receive the next tranche of the IMF.
Otherwise, it may lose concessional financing and, therefore, run serious financial risks.
U.S. Ambassador to Ukraine Marie Yovanovitch said this at the 14th Annual Ukraine Investor Conference, the U.S. Embassy in Ukraine posted on Twitter.
"Ukraine runs the risk of insufficient financing over the next two years to meet its external debt obligations unless it completes the current IMF review, which would release approximately $2 billion of concessional financing," ​​Yovanovitch said.
She added that without a successful IMF program, Ukraine would not only lose IMF financing, but likely other concessional financing, and be forced to pay a higher cost to access the Eurobond market.
"It's a risky strategy, and one that we believe Ukraine cannot afford to take," the diplomat stressed.
Yovanovitch noted that the success Ukrainians had achieved in the face of constant challenges, including Russian aggression, should not be underestimated. At the same time, she noted, without these reforms, investment will continue to lag and Ukraine's tremendous economic potential will continue to be unmet.
ol