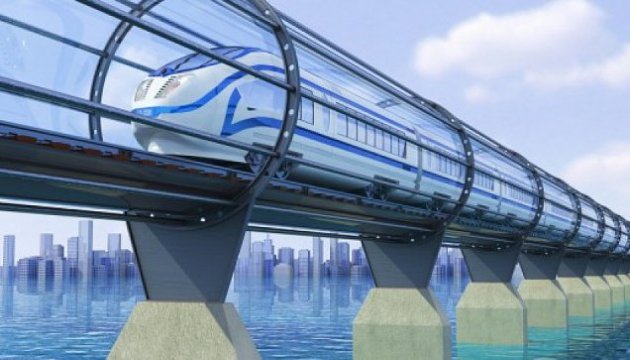 Infrastructure Ministry announces Hyperloop plan for Ukraine
The Infrastructure Ministry of Ukraine has announced the plan for Hyperloop route.
"Just three words: Hyperloop in Ukraine," the Infrastructure Ministry of Ukraine posted on its Twitter page.
It is indicated that Infrastructure Minister Volodymyr Omelian will disclose the details on Thursday, February 22.
Hyperloop is a mode of transport that propels a pod through a low-pressure tube at theoretical speeds of up to 760mph. The low air resistance allows the pod to travel faster than conventional trains. The Hyperloop concept was proposed by Elon Musk, CEO of the aerospace firm SpaceX.
Hyperloop intends to transport cargo starting from 2019 and passengers from 2021. However, it is still necessary to solve technical and logistical problems.
Musk expects a new mode of transport to link the cities located at a distance of less than 1,600 km from each other as longer trips require using supersonic aircraft.
The experts have already calculated the cost of construction of a Hyperloop route in Ukraine, claiming it will be lower compared to other high-speed technologies.
According to the Ukrainian Institute for the Future, the cost of Hyperloop route Kyiv-Odesa will cost $3.6 billion for 488.4 km.
ol