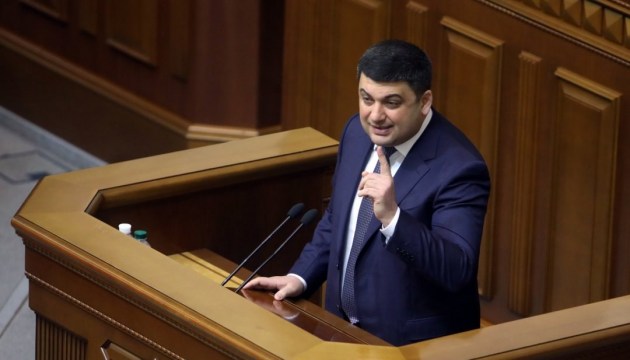 Officials obstructing business are Ukraine's enemies - Groysman
Ukraine needs to increase the flow of investment, and the main guarantee of this process is the creation of favorable conditions for doing business.
Ukrainian Prime Minister Volodymyr Groysman stated this live on a television channel, according to the government website.
"I regard all those who are trying to spoil business development opportunities the enemies of the state and our success. We need to fight for proper business conditions. This is, of course, a challenge. I emphasize that nobody should interrupt [business development]. We must protect those who create jobs and invest in the economy," Groysman said.
He said that officials trying to obstruct entrepreneurship development are "enemies of the state and enemies of Ukraine's success."
Groysman drew attention to the fact that investments were needed not only in the private sector, but also in the state.
"We can [increase the economy] by 5% or more. These are hundreds of billions [of hryvnias] worth of additional products. These are jobs, salary, resources for the budget. When we have more resources and effective control over their use, we will have a new quality of education, medicine, and a new quality of roads," he added.
op