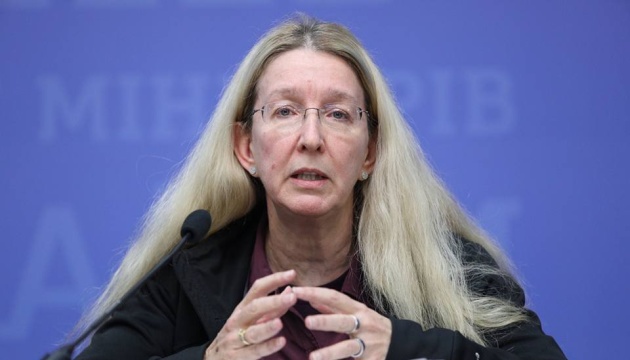 Ukrainian Health Ministry, Canadian government sign memorandum
The Ukrainian Health Ministry and the Government of Ontario (Canada) have signed a memorandum on healthcare cooperation. The three-year program foresees cooperation in medical education, the development of rural medicine, telemedicine, etc.
Ukraine's Acting Health Minister Ulana Suprun said this at a briefing on Friday, an Ukrinform correspondent reports.
"Today, we are signing a memorandum between the Government of Ukraine and the Government of the Province of Ontario (Canada), which opens up great opportunities for Ukraine. The signing of the memorandum marks the start of a three-year program of cooperation between our ministries. We will cooperate in the areas of prevention, disease control, emergency care, rural medicine, the so-called 'last kilometer' problem, and the access of doctors to rural areas," Suprun said.
In addition, it is planned to develop cooperation in the field of telemedicine in Ukraine, using the experience of Canadian specialists.
"We also signed a memorandum on telemedicine. Ontario has a great program that implements the telemedicine network and that will help us develop telemedicine in Ukraine," Suprun said.
Cooperation will also envisage education programs for health workers, exchange of information and experience. The possibility of cooperation between the Okhmatdyt children's hospital in Kyiv and the Hospital for Sick Children (SickKids) in Toronto is being discussed.
The minister recalled that the Canadian government had been helping Ukraine implement reforms in recent years. In particular, the e-health electronic health system was developed with the participation of the Canadian government.
op