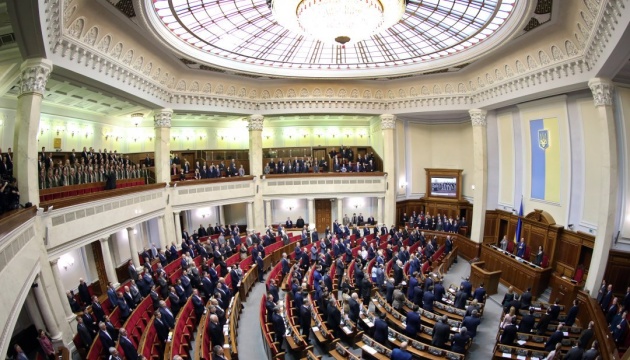 Parliament passes bill on creation of Credit Register
The Verkhovna Rada has approved a draft law on the creation of a Credit Register of the National Bank of Ukraine.
A total of 226 MPs voted in favor of bill No. 7114-d "On amendments to certain laws of Ukraine concerning the creation and keeping of the Credit Register of the National Bank of Ukraine and improvement of credit risk management processes of banks" at second reading, and 226 MPs supported the bill in general, an Ukrinform correspondent reports.
Deputy Chairman of the Parliamentary Financial Policy and Banking Committee, Ruslan Demchak, noted that 48 out of 73 amendments to the draft law were approved.
"The main idea of the draft law: due to the Credit Register, the National Bank now will have the right to transfer all commercial secrets to another bank so that the banking sector, credit market can be accessible and transparent," Demchak said.
He also stressed that this bill is one of the conditions for cooperation with the European Union.
According to an explanatory note to the draft law, the bill aims at reducing the level of credit risks, ensuring the security of banking operations, raising the level of reliability and stability of the banking system so that to protect the interests of depositors and other creditors of the bank.
The document provides the National Bank of Ukraine with the authority to create and keep the Credit Register. In particular, the NBU will receive from banks and the Deposit Guarantee Fund the information about borrowers and will provide banks and the credit history bureau with the necessary information from the Credit Register.
iy