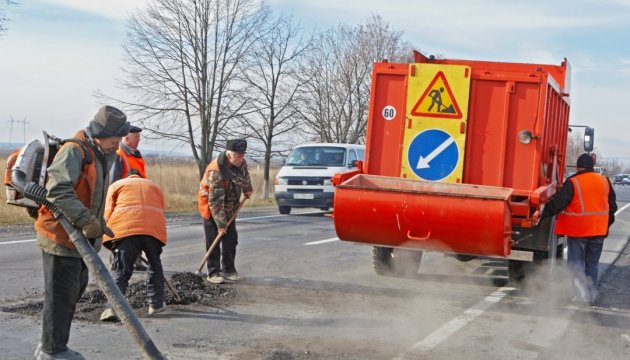 Ukraine to repair, build 10,000 kilometers of roads within five years
The Cabinet of Ministers plans to repair more than 9,100 kilometers of Ukrainian roads and build 1,000 kilometers of new highways within five years.
This is envisaged in the concept of the state targeted economic program for the development of public roads of state importance for 2018-2022, which was published on the government website.
"The implementation of the program will help improve transport and operating state of more than 9,100 kilometers of roads on the main routes, particularly between regional centers, as well as construct and reconstruct more than 1,000 kilometers of roads with respective road infrastructure at the expense of international financial institutions and concessions according to modern standards," reads the document.
In addition, it notes that the implementation of the program will contribute to the creation of prerequisites for expanding the network of public roads, which will ensure freedom of movement regardless of place of residence. The government predicts additional revenues from transit road transportation and the development of automobile tourism, stimulation of production and the production of new models of domestic road construction machinery and equipment.
"The program will promote employment. The estimated need for labor resources for the implementation of the program is about 55,000 jobs in road sector, construction industry, road and mechanical engineering and in the sphere of servicing roadside infrastructure facilities," reads the concept.
The program is to be financed from the state budget, international financial organizations and other sources. The estimated amount of required funds is UAH 322.575 billion, including UAH 175.901 million to be allocated from the state budget.
op